Nurse Practitioner Hopes to Return to Rural Hometown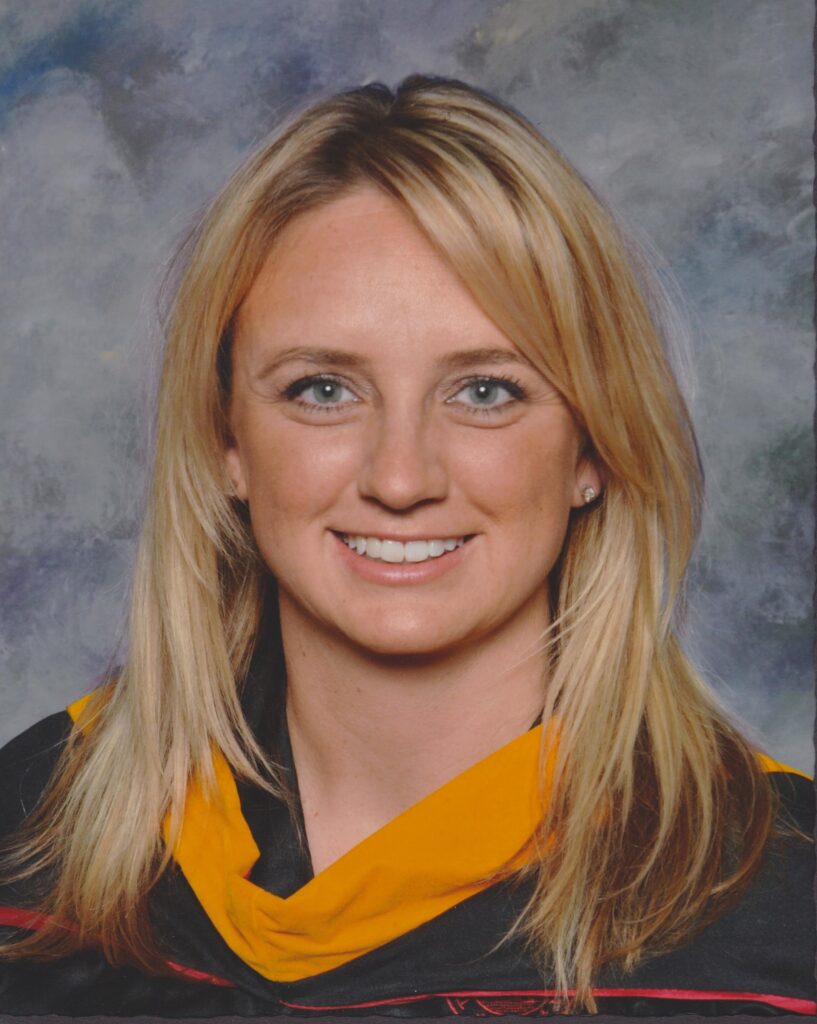 It's common story in small towns across Oklahoma and the United States: kids leave for college and few return to build a life in the community where they grew up. Instead, they seek out better job prospects in larger cities. Even those who might want to return home don't due to a lack of job prospects.
Stephanie Keesee doesn't want that to be her story. After becoming a nurse practitioner, she knew she wanted to return home to care for her family, friends and neighbors. To do that, she's planning to open her own clinic in her hometown of Holdenville.
"I was born and raised in Holdenville. This is where we live, on a ranch. We're not moving," Keesee said. "I want to serve the community I grew up in."
Keesee earned her B.A. in nursing from the University of Oklahoma College of Nursing in 2005. She worked as an RN for a decade before earning her Masters of Nursing from OU and becoming a family nurse practitioner.
For the past year, she's been living in Holdenville and commuting to work at Wellspring Family Clinic in Broken Arrow, while dreaming of opening a clinic closer to home in rural Oklahoma.
"Rural Oklahoma faces such a shortage of health care," she said. "I don't think people understand until you can't get in to see a provider, whether an NP or physician. My brother's girlfriend had to see a doctor last week and it took her two weeks to get in. A minor issue can become a serious issue if you're waiting two weeks to get an appointment."
Keesee moved one step closer to her dream earlier this year when she purchased a building for a clinic, which she plans to open next summer. The time is right, she said, because the two nearby providers will retire in the next couple of years.
But she still faces one major obstacle — finding an authorizing physician. In order to practice and prescribe medications, she must sign a collaborative agreement with a physician. Because she's on leave and not currently working, she terminated her agreement with her previous collaborating physician.
"I was paying $500 a month out-of-pocket for that signature," she said. "In almost two years, I've seen him once. It didn't make sense to keep paying when I wasn't working."
So far, her search for a new collaborative physician isn't going well, but she noted that the legislature could take action to do away with that outdated regulation and allow full practice authority for nurse practitioners before her clinic opens.
"I've contacted five physicians so far, and all of those have been dead ends," she said. "But if the legislature takes action next session, then I won't have to worry about it. I won't have to worry about the payments, and I won't have to worry about what happens if my physician retires or moves or dies unexpectedly. I could just take care of serving the people in this community.
"There's an elderly population and a lot of young kids here," she said. "They're a majority SoonerCare population and it's hard to find care. "
She stressed that one barrier to health care in rural Oklahoma wasn't just a lack of providers. That issue is exacerbated by a lack of providers who accept SoonerCare, the state's Medicaid program.
She cited her experience at the Wellspring Clinic.
"Once a week we'd have new SoonerCare patients come in. They were people who'd lost jobs or insurance and now they were on SoonerCare," she said. "They'd be COPD (Chronic Obstructive Pulmonary Disease) patients who need inhalers to live. Their previous provider wouldn't provide inhalers with SoonerCare, so now their condition was that much worse and they were desperate. It was all because they lost their job. We were one of the few clinics in the area that would take SoonerCare."
Keesee is hopeful that, by this time next year, her clinic will be open and serving those patients who have to drive 30 minutes or more for care today.
"These are my friends and family and I want to care for them," she said. "It's one of the main reasons I became a nurse in the first place."