How Nurse Practitioners Could Help Save Rural Health Care in Oklahoma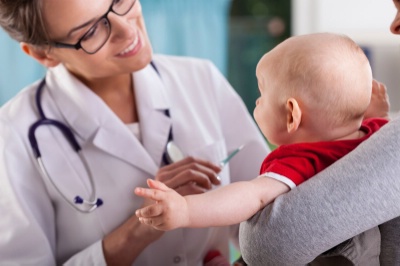 We are reaching a rural health care turning point
With about 175 doctors for every 100,000 residents in Oklahoma, the second lowest ratio in the country, Oklahoma is in the midst of a health care turning point.
State Impact's Joe Wertz tells the story of rural Oklahoma and its small, but dedicated team of health care professionals. "When it comes to primary medical care, all but six of the state's 77 counties have 'medically underserved' populations, according to the U.S. Department of Health and Human Services. Nine counties — in their entirety — have been designated Health Professional Shortage Areas. The shortage hasn't gone unnoticed by lawmakers."
Why is there a medical shortage in rural Oklahoma communities?
A combination of factors form the barrier to providing care to those citizens away from city centers. "Training location makes a big difference in medicine," points out Rick Ernest of the Physician Manpower Training Commission. "If you want a rural doctor, you have to train them in a rural area," he says, citing research showing most doctors end up practicing within 50 miles of where they were trained.
"The course of most young doctors has been established by the time their residency ends," says Robert Valentine, a medical resident at the University of Oklahoma College of Medicine in Oklahoma City. "If they aren't committed to rural care by then, it's too late," he says.
More rural residency programs would also help train doctors who are already committed to the idea of working in a small town setting. Oklahoma only has a handful of residency programs, the majority of which are in metro areas.
Perhaps the biggest factor is the power of cash. Medical students graduate with an average of $140,000 in debt, and instead of setting up a family practice in rural Oklahoma, most physicians are tempted to become a specialist, which can be a more lucrative position.
How can nurse practitioners reach these communities?
Nurse practitioners (NPs) can help meet the primary health care needs of these rural consumers, but outdated state scope of practice laws are keeping NPs from practicing to the full extent of their education and training, making it harder for patients to get the care they need.
Oklahoma law requires a supervising or collaborative agreement between each NP and a physician for prescription coverage. This law does not require a physician to sign off on any of their prescriptions. Physicians must make themselves available for collaboration, according to the Oklahoma Nursing Practice Act. NPs independently order lab work, x-rays and other diagnostic tests without any additional requirement of a physician input and may refer patients to specialists as needed.
In many instances a physician may never participate in the practice of an NP. The requirement to practice is hindered by the need to find a physician who is willing to serve as a supervising physician. The supervision is a signed form that satisfies the requirement of the Oklahoma Board of Nursing for prescriptive authority but does not alter the practice of the NP. Often times these supervisors practice several counties away from the NP office and are limited to supervising only two full time NPs. The cost to obtain a supervising physician to complete the required documents and be available for collaboration may run annually $20,000 to $50,000 of un-reimbursable costs to the NP. "These laws and regulations restrict the care NPs can provide, particularly in underserved rural areas where no physicians may practice." –Campaign For Action.
In summary, allowing NPs to practice at the full extent of their education and eliminating collaborative agreements would save each practice thousands of dollars, decreased red tape for certain orders and improve overall access to healthcare. Many states have already taken action.
States who have taken action
North Dakota faced experiences very similar to our situation in Oklahoma due to the influx of energy workers in the oil and gas business in North Dakota's rural areas. Those new consumers combined with the existing rural population caused expanded demand for health care that went unanswered because of limited access.
The main barrier to providing care to these North Dakota citizens was the requirement that NPs had to form a collaborative agreement with a physician to prescribe medications similar to the current situation in Oklahoma. Even when North Dakota NPs desired to practice in these underserved rural areas, many areas simply had no physicians in the area available.
In 2011, the governor of North Dakota enacted a law that allowed NPs to prescribe medications without restrictive physician oversight. The strategy seems to be working. The number of NPs in North Dakota has increased from 650 in 2011 to more than 1,000 today.
Nevada passed a similar law to North Dakota's in 2013. Debra Scott, MSN, RN, FRE, executive director of the Nevada State Board of Nursing, explains how before the law was passed, few NPs were working in underserved rural areas, which meant that some patients had to drive one to five hours for care, Scott said. "Research shows that patients receive the same quality or better quality care from NPs as they do from physicians," she said. "It's been a wonderful way to recruit NPs to Nevada and meet the needs of people in rural areas, as well as those who are now covered by health insurance."
To date, only 21 states and the District of Columbia allow NPs to practice to the full extent of their education and training.
What does Oklahoma's future hold?
So where does this leave the state of Oklahoma? This November, Rep. Jon Echols initiated an interim study on "Expanding Access to Primary Care for Oklahomans and the Role of the Nurse Practitioner" to the House Public Health Committee. Over 60 NPs were present to give testimony and support on the issue. The public is passionate about this issue, and lawmakers have been taking notice.
Join the AONP as we will be putting up a fierce fight in 2016 for the #RightToPractice. We look forward to becoming the next state to give full practice authority to NPs.
Sources: https://stateimpact.npr.org/oklahoma/2012/03/01/the-cause-and-cure-of-oklahomas-doctor-deficiency-might-be-money/
http://campaignforaction.org/news/more-states-removing-barriers-nursing-practice-and-care
http://kff.org/medicaid/issue-brief/tapping-nurse-practitioners-to-meet-rising-demand-for-primary-care/
http://oklahomawatch.org/2015/05/12/health-providers-budget-squeeze-could-shutter-rural-clinics/
http://oklahomawatch.org/2013/08/31/the-doctor-is-not-in/
http://www.grandforksherald.com/accent/health/3674436-nurse-practitioners-expand-access-health-care-services-especially-rural-areas
http://netnebraska.org/article/news/1002094/nurse-practitioners-ready-step-rural-health-gap